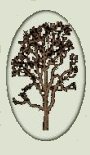 "All Those Wild and Crazy Folks"
Tales from the Family Tree

---

Do you have a great story about our family? We'd like to post it! We're looking for family legends, transcripts of oral histories, historical vignettes, poems or fiction written by family members, diary entries, etc. Submit to kengena@swbell.net.
---
Please direct questions or comments to:
kengena@swbell.net