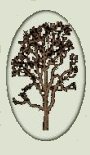 Dixie Becton Obituary
From the Lubbock Avalanche-Journal, August 2, 1997
Dixie Becton
IDALOU (Special) - Services for Katherine ``Dixie'' Becton, 86, of Idalou will be at 3 p.m. Sunday in Idalou United Methodist Church with the Rev. Darren L. Skinner officiating. George Johnson will assist.


Burial will be in Becton Cemetery under direction of White Funeral Home of Idalou.
She died Friday, Aug. 1, 1997, in Lakeside Care Home in Lubbock.
She was born Nov. 22, 1910, in McKinney. She moved to Estacado in 1917, where she attended school. She married A. Mack Becton Jr. on July 10, 1927, in Old Emma. He died Dec. 11, 1971. She was a member of Idalou United Methodist Church.
She was a lifelong resident of the Becton, Petersburg and Idalou communities. She was a homemaker. She and her husband were city managers at Petersburg for several years.
Survivors include a son, A. James of Idalou; two daughters, Maxine Spencer of Littlefield and Cleta Bell Shults of Clarendon; a brother, J.A. Foy of Brownfield; a sister, Marcine Turiello of Fort Worth; eight grandchildren; and 15 reat-grandchildren.
The family suggests memorials to the Texas Boys Ranch or to the Methodist Children's Home in Waco.


---
Please direct questions or comments to:
kengena@swbell.net