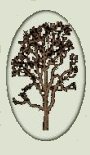 Francis Marion Hunn's
90th Birthday Party
Source: Newspaper clipping in family album, probably from Weekly Democrat-Gazette of McKinney, Texas
---
UNCLE FRANK HUNN 90TH BIRTHDAY OCCASION OF BIG FAMILY REUNION; MORE THAN ONE HUNDRED PRESENT
Capt. F. M. Hunn celebrated his 90th birthday Monday, May 14. Uncle Frank, as he is familiarly called, was honored by his children and grandchildren with a family reunion May 13 with a big picnic dinner spread in Finch park, of which is son-in-law, Mat Wheatley, is parkkeeper. A total of one hundred and seven persons altogether partook of the feast and enjoyed themselves in a social way. Uncle Frank is reasonably well for a man of his advanced years. He suffered a partial stroke of paralysis a few years ago which handicaps him in walking.
Those Attending
F. M. Hunn, Mr. and Mrs. Lud Hunn and daughter Mary of Pilot Point; Mrs. Sallie Cole and daughter Ruby of Pilot Point; Olen Hunn and wife of Aubrey; Fred Cole of Aubrew; Mr. and Mrs. Clay Hunn and daughters, Misses Nora and Hazel, of Celina; Mr. and Mrs. Charley Cole and family, Pilot Point; Mr. and Mrs. J. B. Poor, Clear Lake; Mrs. and Mrs. Walter Poor, Dr. O. M. Kirkpatrick; Mrs. Eva Rowe, Mr. and Mrs. Edd Chaney and family; Mr. and Mrs. Buster Cratt and family, Mr. and Mrs. Luther Baker, Mr. and Mrs. Lonle Cratt, Mr. and Mrs. Charley Lindley and family, Mrs. Ada Boone and son, Clyde, Virgie Hall, Gladys Poor of Clear Lake, J. B. Howard, Mr. and Mrs. Jim Dugger, Mrs. Jack Gillmore, Mr. and Mrs. B. F. Hearn, Dr. Pedigo, Mr. and Mrs. Robert McLarry and daughter, of [illegible]; Mrs. Elmo Cloyd and daughter, Dorris, Mr. and Mrs. Elvin Watson and daughters, Helen Faye and Louise; Mr. and Mrs. Matt Wheatley and son Weldon, Mr. and Mrs. Pete Younger and family, Mr. and Mrs. Clyde Dunn and family, Mr. and Mrs. Jess Dunn and family.
Born in Kentucky
Francis Marion Hunn of McKinney, Texas, was born May 14, 1838 at Dowville, Boyle County, Kentucky. His father, Dr. Anthony Hunn, Jr. later moved to Butler, Bates county, Missouri. Dr. Anthony Hunn's wife was Miss Mary Feland, daughter of Thomas Feland of Kentucky. Their children were: Francis Marion, Sarah Catherine Hunn, who married Jack Mack, son of Esq. W. R. H. Mack; James Hunn, who never married; Lee Hunn, who married Mrs. Countz, a daughter of William Tucker of McKinney; Molly Hunn [Nellie], who married Austin Hall near McKinney. Some other children died in infancy and early childhood.
F. M. Hunn's grandfather was also a doctor. He was Dr. Anthony Hunn, Sr., of Harrisburg, KY, who was an immigrant from Germany. Dr. Anthony Hunn Sr., married Sarah Catherine Wise. They had one son, Dr. Anthony Hunn, Jr.* Dr. Hunn Sr.'s second wife was Miss Peach. He was the father of three sons who became physicians.
Francis Marion Hunn was married May 10, 1868 near McKinney to [illegible]...Collin County. It is thought that his daughter [referring to Tola Dunn], Mrs. F. M. Hunn wsa the first white girl baby born in Collin County. Col. Jack McGarrah came to Texas from Arkansas and was one of the first settlers in Collin county and the founder of old Buckner, 3 miles west of McKinney which was the first county seat of Collin.
Mrs. Francis Marion Hunn was born May 5, 1842 about two and a half miles north of McKinney. She died in the same community, January 20, 1893 and was buried in the McLarry Cemetery.
Mr. and Mrs. F. M. Hunn were the parents of six sons and four daughters who lived to be grown. Three others died in infancy or early childhood. Those living are: Mrs. A.S. (Mat) Wheatley of McKinney; Clay Feland Hunn, of Celina; Sallie Florence, Ludd Hunn, James Hunn of San Antonio, Wood Hunn, Barney Hunn, Joseph Waddill Hunn, and Elma. The last named girl married Pete Younger of McKinney, with whom Uncle Frank is now making his home most of the time.
F. M> Hunn first came to Texas with his father, Dr. Anthony Hunn, Jr. in 1849, the fatehr coming here for his health and later returned to Missouri.
Like other young men of that time, Francis Marion Hunn wanted action and got it along with border, warfare along the Missour and Kansas state borders during the years of 1855 and 1856. It wsa a bushwhacking war. The Southerners called the enemies "Jayhawkers" while the Northern people called the Southerners [illegible]...grew out of the [illegible]...of the day.
F. M. Hunn joined the Confederate army in Butler county in November 1861 as First Lieutenant of Doak Company, Peyton's regiemtn, Holmes Brigade in which he served one year and then joined at Johnston's Spy company. The business of this spy company was to see what was ahead of the main army and it usually found out something. He remained with Johnson's Spy company for three years and surrendered at Pine Bluff, Arkansas.
He knew Cole Younger as a tall, gangling boy who carried the mall in Bates county, Missouri as he went to school three miles below Liberty, Clay county, where the Youngers lived. He has stayed all night with Cole Younger's father before the war. The fathe rof the Younger brothers lived in a large brick house and he was a fine old Southern gentleman.
Dr. Anthony Hunn, Jr. owned 11,000 acres of land, 3 miles below East Fork bridge near McKinney. He did not keep it as it did not seem to be worth anything. Uncle Frank states that the people had a good time in those early days.
Uncle Frank states that Col. Jack McGarrah and his son-in-law, Tola Dunn, both went to California in 1849 in the Gold Rush and are thought to have died on the return trip home, in all probability of yellow fever.

---
Please direct questions or comments to:
kengena@swbell.net