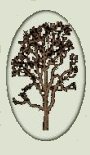 F. M. Hunn Obituary
Source: The Weekly Democrat-Gazette, McKinney, Texas, Thursday, April 13, 1933.
---
UNCLE FRANK HUNN, CONFEDERATE OFFICER, DIED SATURDAY NIGHT; BURIED SUNDAY IN THE MCLARRY CEMETERY
Deceased was 94 years, 10 months and 24 days Old at the Time of His Death; First Came to Texas 83 Years Ago.
Capt. F. M. Hunn, who lacked only a little more than five years attaining the century mark, died at 11 o'clock Saturday night, April 8, at the home of the son-in-law, Pete Younger, 1106 North College Street, after several months of increasing feebleness due to extreme old age. His funeral was held at the residence at 3 o'clock Sunday afternoon, April 9, conducted by Rev. J. Snider assisted by Eld. R. C. Horn and Rev. G. B. Bradshaw. Interment followed in the McLarry cemetery, three miles north of McKinney, under the direction of the Isaac [illegible] Funeral Home.
Active pallbearers were grandsons Frank Wheatley, Weldon Wheatley, Leland Hunn, Charley Cole, John Frank Younger, and W. Younger.
Old Confederate veterans were honorary pall bearers.
Born May 14, 1838
Frank Marion Hunn was born May 14, 1838 in Lincoln county, Kentucky, being a son of Dr. Anthony Hunn and Polly (Feland) Hunn. When the deceased was only 6 years old, his parents moved to Butler, Mo, in 1844, where they lived for six years and then in 1850 came to Texas, landing at Bonham in Fannin county, where the deceased attended school. The family, after several years, returned to Missouri again, where Dr. Anthony Hunn died in 1858. The family returned to Texas about the close of the Civil War and settled on the farm, just across the road south of the old homeplace of the late Tom H. Muse, about three miles northwest of town, where his mother died in 1882.
Confederate Soldier
F. M. Hunn served in Johnson's company of spies and then Patton's regiment, General Raines' division being elected lieutenant of the company later and serving as captain during the remainder of the war. He fought in the battles at Wilson Creek, Carthage, Lexington and other fights and skirmishes and as stated above returned to Texas at the close of the War.
Married in 1868
On May 7, 1868, he was united in marriage to Miss Cynthia Ann Dunn, first white girl baby born in Collin county after it was organized. She was the daughter of Tola Dunn, the first county clerk of Collin County. Her mother was Miss Sally McGarrah, daughter of Capt. Jack McGarrah, who settled at old Buckner and was its first merchant, three miles west of McKinney, which was the first county seat of Collin county, holding that distinction from the time the county was created in 1846 to 1848, when the townsite was moved to the present location of McKinney and this town was established. His good wife died Jan. 20, 1906.
Father of 13 Children
Capt. F. M. Hunn and wife were the parents of thirteen children, all born on their farm about two miles northwest of McKinney. Four of the children and their mother preceded the deceased in death. Six sons and three daughters survive him: Clay Hunn, Boyd, Texas; Lud Hunn, Pilot Point, Texas; Jim Hunn, San Antonio; Wood Hunn, living about four miles northwest of McKinney; Barney Hunn of Celina; Joe Hunn, of Little Elm, Mrs. Wheatley, wife of former District Clerk, A. S. Wheatley, McKinney; Mrs. George Cole, of Pilot Point, and Mrs. Pete Younger of McKinney, with whom he made his home and who so devotedly cared for him in his old age and feebleness.
He is also survived by thirty-two grandchildren, a number of great-grandchildren, and by two great-great-grandchildren. He is also survived by one brother, Lee Hunn, 78 years old, of Wichita Falls, Texas. He was one of five brothers and sisters. One of his sisters was Mrs. W. A. (Austin) Hall, who died three years ago. Another was Mrs. Jack Mack of near McKinney, who died twenty-seven years ago and who was a school teacher of the county. His brother, Jim Hunn, also died at McKinney twenty-one years ago.
One County's Oldest Citizens
Frank M. Hunn was one of the oldest citizens, not only of the county but also of the state. He first came to Texas eighty-three years ago, as stated above and settled at Bonham, when he was only 12 years old and returned to Missouri some years later, but again came back to Texas and settled in Collin about sixty-seven years ago. He lived practically all of his married life on his farm north of McKinney. He was a man of jovial disposition, not given to worry and believed in taking life as easy as possible. He was exceedingly friendly by nature, thought a great deal of his friends and old army comrades. He was an active member of Throckmorton Camp, United Confederate veterans, as long as he was able to attend. He joined the Christian church at Butler, Mo., in his young manhood and was baptized by Eld. McMahan. He was an excellent rifle shot and even enjoyed going hunting, especially for squirrel up until he got too old to longer get about.
An indication of the high esteem in which he was held could be seen in the very large turnout of neighbors and friends at his funeral and burial Sunday afternoon. Eld. Horn and Rev. J. B. Snider both paid warm hearted tributes to his memory. Special music was furnished by a male quartet consistin gof E. L. Kissinger and Tom Mitchell, both of McKinney, and Elmer and Robert Parris, both of near Anna. Many beautiful floral offerings were sent in memory of this gallant old Confederate. The local Duaghters of the Confederacy were also present in large numbers, providing a Confederate flag and otherwise assisting in the solemn funeral rites accorded by their organization to deceased veterans.


---
Please direct questions or comments to:
kengena@swbell.net