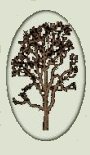 Gus Brinkman Biography
Source: Astride the Old San Antonio Road, A History of Burleson County, Texas, published in 1979 by the Burleson County Historical Society.

---


Gus Brinkman was born on June 6, 1893, to Mr. and Mrs. A. F. Brinkman in the Birdsong community of Burleson County. He lived and farmed there until 1930 when he bought the cotton gin in Deanville. He was the oldest of a family of fourteen. In 1931, he moved his family to Deanville. He acquired the water works and furnished water to the residents of Deanville. As the years went by, he added other businesses such as house moving, grist mill, well drilling, and shipping wood. He employed from four to ten men besides his own sons, depending on the season. As with all farmers and most other people of that time, his day started at sun-up and ended with sun-down. Even Sunday afternoons were spent lining up jobs for the following weeks for his employees. He loved his work and he loved his community. He was a director of the Deanville First State Bank in later years.

Gus married Emma Fojtik on July 31, 1913 at Galveston, Texas. Emma's parents, Frank and Rosina (Vaura) Fojtik, came to this country from Czechoslovakia. Emma was born on April 17, 1894, in Burleson County. Emma had two brothers, Emil and Frank Fojtik. The Fojtiks also lived at Birdsong. When Gus bought the gin in 1930, Emma ran the farm and raised the best cotton crop of their married years. They made thirty bales that year. Emma loved working with her hands. She did her own gardening and canning. In her later years she quilted many quilts. Everyone was always welcome at the Brinkman home. Many times when the weather was bad, children that lived a long way from school would spend the night. Their parents always knew where they were. This was before school buses.

Gus and Emma had five sons: Jake, Gussie, Ernest, Stonewall, and Jimmy andn four daughters: Annie, Alma, Roselee, and Mildred.

Jake married Gladys Mahlman and had four daughters, Glenda Gay, Bonnie, Victry, and one daughter died at birth. Jake drove the school bus and worked with his dad for many years. He moved to Caldwell and then to Bryan where he died in 1976. He is buried in Bryan. Glenda is married and has three children. She lives in California. Victry is married and has two children. She lives in north Texas.

Gussie married Sheila Wallace in England. They have four children: Terry, Kevin, Patricia, and Kathy. Gussie lives in Baytown. He served in the Air Force during WWII. Terry is a Catholic priest in Houston. Kevin is married and has two children and living in Baytown. Patricia is married and has two children and lives in Houston. Kathy is married, has two children, and lives in Brownsfield.

Ernest has two sons: Ronnie and David, and lives in Corpus Christi with his son, David. Ernest's wife Helen died in 1976. Ernest served in the Navy in WWII. Ronnie lives in Freeport with his wife and three children.

Stonewall married Rosemarie Balcar and has three children: Keith, Dawn, and Kyle. Stonewall served in the Navy during the Korean War. Kyle died as an infant. The rest of the family lives in Irving.

Jimmy married Betty Burttschell and has two children: Michelle and Kelly. Jimmy bought the family business in Deanville and still lives there. He now works in Caldwell. Betty works at the bank in Deanville. Michelle lives in Austin and Kelly is married, living in Giddings.

Annie married Eldie Dworsky and had one child, Doris. Eldie died in 1976. Annie lives in Houston. Doris is married, has two children, and resides in Houston.

Alma married Burney Mayer and had one son, Rudy. Rudy is married and has one child. They all live in Giddings, where Alma is a real estate broker and Rudy has an equipment company. Burnie is retired.

Roselee married Charles Weir and has one daughter, Diane. Charles died in 1970. Roselee lives in Lubboc. Diane is married, has two daughters, and all live in Lubbock.

Mildred married Doyle Wiederhold and had two daughters: Sharon and Bette. They all live in Houston. Sharon is married and has one child. Bette is married and has two children.

Gus and Emma lived at Deanville until 1968 when Emma moved to Houston to live with her daughter because of ill health. Gus also moved to Houston in 1969 because of ill health. In 1971, Gus and Emma entered Hennessey Nursing Home in Giddings. Gus died on October 18, 1976 and was buried at St. John's Lutheran Cemetery at Deanville. Three months later on January 16, 1977, Emma died and was buried at St. John's Cemetery.
---

Notes: Since this biography was written, Annie, Gussie, Jake, Jimmie, and Ernest have died. Also, Roselee's daugher, Diana, and granddaughter, Carol, have died.
---
Please direct questions or comments to:
kengena@swbell.net