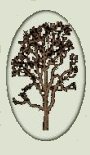 Margaret REED Biography

(Source: Crosby Co., TX, Families, entry by Ruby Griffin)

---

Mrs. Margret Reed was born July 7, 1833. She was married to William H. Reed. He was a native of Mississippi and came to Texas about the time it was admitted to the Union. During the Civil War he was in service on the frontier. He returned home in ill health and died in 1871. He was raised in an orphans' home and did not know the history of his family. Margret Burrow Reed was a native of Tennessee. Her family came there from South Carolina. The Burrow family records were destroyed in Tennessee during Sherman's March. After her husband's death, she came to Texas with a brother, Nimrod Burrow. In 1889, she came to Crosby Co. from Greenville, Hunt Co.

With her were Marion Reed [I don't know if Marion is related to William or not] and Mr. and Mrs. R. E. Chapman. The Albert Detwiler family joined them later. She homesteaded land adjoining the Albert Detwiler family three miles south of Lorenzo. She died near Farmer, Apr. 4, 1899 and is buried in Emma cemetery. Their children were:

Josephine "Josie" married a Blackburn and had one son, Jess, who traveled with the Detwiler family to Crosby Co., but did not stay.

Francis Marion was single, served Crosby Co., as tax assessor at Emma and Crosbyton, 1909-12. He was buried in Emma cemetery in 1933. He was born in 1857.

Mary Catherine, born in Hunt Co., July 27, 1859 married Albert Detwiler and had four daughters: Tee married Arthur Davies. They lived at Southland. Eula married A. D. Parrish of Ralls. Willie married W. O. Lockwood, lived near Robertson. Bertha married Matt Kirksey and lived near Lorenzo.

Willie was born Nov. 12, 1868 and died Sept. 11, 1912. She married Robert E. Chapman, who was born Feb. 11, 1853 and died Apr. 11, 1918. They lived near Cone and Farmer. They are buried at Emma. Children are Corda who married John Stagner and had children, lived at Farmer and Clovis, NM. Roy served in World War I and married a girl from Brownwood. Murphy married Roxie Howard of Floydada and had five children. Oma married Mell Gunn, lived near Lorenzo and Bovina and had two sons. May married Mark Day had two sons. One of them, Johnny, was killed in World War II. They lived in Ralls. May also lived in Lubbock. Mattie married Charlie Smith and lived in Fort Worth.

Cora Jefferson, born May 14, 1866, married Jim Foy; they lived near Estacado. Their children were: Maud Dunn; Minnie, married Luther Ray; Jim married Kate; Dewey Bramlett of Wilcox, AZ; Elbert Foy; Raymond married Inez Lockridge; Esther Foy, born April 27, 1902-June 23, 1970 is buried in Emma cemetery. Cora died Aug. 8, 1955, buried at Emma.

Henry T. Reed was born in 1871 in Rusk Co. He came to West Texas in 1891, 1892, and 1916. He married Kate Shumate. They lived in Ralls where he operated a grocery store. They had four children: Ora Lee, who married C. O. Edwards and has one son; her twin, Otho, married Mary Coville, they have one son. Lorena married a Dr. Winn of Shreveport, La. Zora married Charlie Midkiff. They had three children. Henry and Kate are both buried at Ralls.

---
Please direct questions or comments to:
kengena@swbell.net