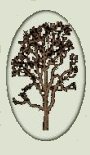 James Knox Wheatley Biographies
Source: Benton County, Tennessee Families and Histories, 1836-1986
---
Wheatley-Hall-Gross
James Knox Wheatley was born in Humphreys County of Oct. 26, 1831, in the Sulphur Creek Community. He was the son of William W. and Mary Wheatley.
As an adult he moved to the Crooked Creek Community. He was thought to have owned a great deal of land in the area and was a successful farmer there for many years.
He joined the Confederate Army on Sept. 22, 1861, enlisting in the Fifty-fifth Tennessee Regiment. He was elected a first lieutenant. He was captured at Island Number Ten on Apr. 8, 1862 and was in several POW camps before he was exchanged and returned to his command. He submitted his resignation on Jul. 11, 1863 because of ill health. He was honorably discharged on Jul. 17, 1863 and returned home.
James K. served for many years as a respected member of the Benton County Court. He was elected chairman of the court in 1883 and 1885-1886 his competence in the local court helped him to be elected to the 45th General Assembly of TN as a representative for the 1887-1887 term. It has been passed by word of mouth down through the family that he served one session as a state senator.
He died Apr. 2, 1888 of pneumonia and was carried back to Sulphur Creek where he was buried in the Wheatley cemetery. His tombstone still stands today almost one hundred years after his death.
James K.'s first marriage was to Malinda J. Hall. They have five children: Duncan, Matt, John, George, and Alexandra.*
His second marriage was to Roxalina Gross. They were married Jan. 8, 1871. He became a stepfather to Henry Lindsey, Belinda and James Gross, her children from two previous marriages. He and Roxalina had two children. They were: Samuel Pierce and Adda Luter. Adda was married to Homar Parker on Dec. 15, 1889. To this union was born seven children: bulah, Posey, Osra, Stella, Mode and twins, Alton and Marie, who died soon after birth. Pierce married Fannie Suzanna Taylor on Aug. 10, 1902. To this union was born nine sons: Maurice, Gorman, Griscul, Severa and Thevera, who were twins, Taylor, Freeman, Edison and Adison, who were also twins. Thevera and Adison died soon after birth. Edison died at fourteen from a broken neck while swimming with classmates. The other six lived to adulthood.
One of James K.'s grandsons, Taylor, followed to some extent in his grandfather's footsteps. He was also interested in politics and a staunch democrat. He was a very able member of the County Court of Benton County for twenty-seven years. Like his grandfather before him, he was dedicated to serving the people of Benton County and helping to make it a better place in which to live.
---
Source: State Legislators of Tennessee from the State Archives of Tennessee
Wheatley, James Knox Polk (1831-1888)
HOUSE, 45th General Assembly, 1887-89; representing Benton County; Democrat. Born in Tennessee on October 26, 1831; exact place of birth, names of parents, and extent of schooling not determined. First married to Malinda Jl; her family name, date and place of marriage, and date of her death not found; six children by this marriage, the eldest of whom was born c. 1856, and the youngest c. 1867; they were in order of birth--W. D., Belona, Dillard, John F., G.G., and E.F. Wheatley; second marriage in Benton County of July 14, 1892, to L.E. Phifer; no children by this marriage. Subject was a farmer in Benton County, living at Flatwoods in 1887, and at Sulphur Creed in 1892. Justice of the Peace; census enumerator, 1880. In Confederate army; joined at Trenton, Gibson County, September 22, 1861, in what became Company B, 55th (Brown's) Tennessee Infantry, elected 1st Lieutenant same day; captured with command at Island No. 10, April 8, 1862; sent as prisoner of war first to Camp Chase, Ohio, transferred to Johnson's Island, Sandusky, Ohio, May 1, 1862; exchanged and returned to command; submitted resignation in letter dated at camp near Canton, Mississippi, July 11, 1863, "because of protracted ill health," which army surgeon described as chronic rheumatism and dyspepsia from which he had suffered for period of five months with "no possibility of his recovering his health while in the army," resignation effective July 17, 1863; subscribed to Oath of Allegiance at Nashville at undetermined date after August 4, 1864. Died on April 2, 1888, place not shown.

Sources used for this article include:
Camden Chronicle, July 8, 1892; November 16, 1944; January 16, 1959; Goodspeed, History of Benton County, 843; U.S. Census, 1870, 1880, Benton County; microscopy, Tennessee Confederate Service Records, roll 331.

---
*It should quickly become obvious that there are several discrepancies regarding James Knox Wheatley's life, particularly his wives and children. For further information, see the notes at the bottom of Wheatley Genealogy.
---
Please direct questions or comments to:
kengena@swbell.net