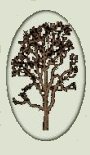 Francis Marion Hunn Biography
Source: Pitts & Champ, Collin County, Texas, Families, p. 179
---

Born May 1, 1838 at Danville, Boyle County, Kentucky, he was the son of Dr. Anthony Hunn, Jr. and Mary (Polly) Feland Hunn. He lived at Butler, Missouri; Bonham, Texas; back in Missouri and finally at McKinney, Collin County. His grandfather Dr. Anthony Hunn, Sr., moved from Saxony, Germany and settled at Harrodsburg, Mercer Co., KY.

He married Cynthia Ann Dunn, daughter of Tola Dunn (first County Clerk of Collin County) and Sally (McGarrah) Dunn near McKinney, Texas on May 7 or 10, 1868 [Collin County Marriage Records Book III lists the date as 7 May 1868]. Sally was the daughter of Col. Jack McGarrah (who came from Arkansas and as a merchant founded Buckner, the first county seat of Collin - three miles west of McKinney - and Polly (Graham) McGarrah.

The Hunn-Dunn Wedding was performed by Rev. J. Brice Wilmeth.

Cynthia Ann (Dunn) Hunn was born May 5, 1842 two miles north of McKinney and was believed to have been the first white baby girl born in the county. She died in this same community on January 20, 1893 and was buried in McLarry Cemetery.

Francis and Cynthia were the parents of thirteen children, three of whom died in infancy. Names of the remaining ten are: Kate (Mrs. A.S. [Matt] Wheatley), Clay Feland, Sallie (Mrs. George Cole), Florence, Ludd, James, Wood, Barney, Joseph Waddill and Elma Jessie (Mrs. M. W. Pete) Younger, Sr.

Francis Marion Hunn believed that his father-in-law Tola Dunn and the latters' father-in-law Col. Jack McGarrah died possibly of yellow fever while en route home from the California Gold Rush which had attracted them in 1849.

On his trip from Kentucky to Missouri when Francis Marion was six years old he was accompanied by the son of a slave, Lewis (who lived out his years in McKinney and who adopted the name "Hunn"). Francis told his children and grandchildren that when they came to the Mississippi there was no room left on their raft and that Lewis swam the river rather than stay behind. "Uncle Lewis" must have been in his eighties or nineties when he died in McKinney and he was devoted to his life-long white friend until his death.

Francis Marion Hunn died April 8, 1933 at the home of his daughter, Elma Younger, with whom he lived most of his later years. The funeral was held in the residence at 1106 North College Street in McKinney and he was buried in McLarry Cemetery just north of town. The Rev. J. Snider, Elder R. C. Horn, and Rev. G. B. Bradshaw conducted the services at 3 p.m. on April 9, 1933. As a young man he had joined the Christian Church at Butler, Missouri where he was baptized by Elder McMahan.


---

See Also:

Francis Marion Hunn Obituary
Newspaper article on the 90th Birthday of Francis Marion Hunn
Dr. Anthony Hunn, Jr., Biography
Dr. Anthony Hunn, Sr., Biography
Hunn Genealogy


Please direct questions or comments to: kengena@swbell.net